An intimate, explorative day retreat. Reconnect to your inner wisdom out in nature.
This edition's theme:
New Beginnings
Join a very small group to spend a day out in a beautiful forest: walking, sensing, reflecting, and through structured exercises connecting to your own wisdom.
Come out with:
tools to access your own wisdom later on again
better answers to your key questions
valuable new insights about yourself and your situation
more resolve to take action
new connections to some like-minded people to share your insights and accomplishments with
more inner calm
feeling refreshed and inspired
Do you find it difficult to go new ways in your life?
Are you hesitating to follow a path that seems right for you?
Are you struggling with limiting beliefs?
Or would you just like to be more connected to your own wisdom, to lead you on your path?
Then this retreat will be very valuable for you.
29 April 2023
South-east part of Berlin, near Grünau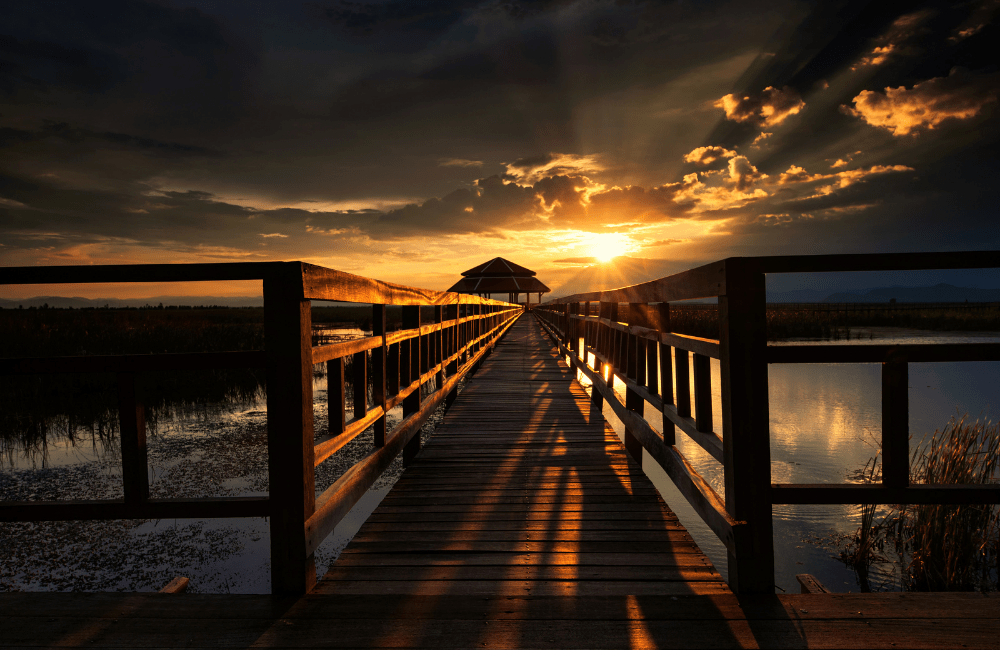 New Beginnings
The April 2023 edition of "Wisdom in the Woods" is tailored for those who are currently starting "something new" in their lives.  Be it a new role, your own business, a new phase in your life, letting go of something, starting a new project – whatever "new" it is in your life that needs your focus and energy, bring it to this "Wisdom in the Woods"-Retreat! It does not matter whether you are just sensing that a new beginning is due, you have already decided on it, or you have started taking some first steps – all stages welcome. 
Why is it useful for you to join this retreat?
We are living in unprecedented times of change and uncertainty. What is happening in the outside world is affecting us profoundly, both in our professional sphere, as well as in our inner experience. Many of us are heavily concerned with the state of things, face distraction, and overload – but instead we need direction, clarity and inner stability, in order to be focused on what truly matters to us!
So how do we handle all the mess we are confronted with? How do we (re-)connect to our innate source of energy and guidance? That source that provides us with inner strength, ease with uncertainty, determination? Where we also connect to our inner-directness, our soul's creativity, and our dignity?
Particularly in these trying and uncertain times, it is crucial for all of us to connect inwards, to that powerful deeper source of intelligence we all have: to our own wisdom.
This retreat provides several ways to access your innate wisdom, bringing it into a dialogue with your rational mind, for truly effective decision-making. You readjust your inner compass, increase your energetic presence, and bring more focus into your actions – which can be a major shift for your leadership, your relationships, your work, and what you create.
Sometimes we need to retreat in order to emerge with force.
The retreat is an opportunity for new experiences and insights, as well as an intimate encounter with an inspiring natural environment, with a very small group of like-minded people, and with yourself.
We will alternate between walking, practicing & exploring, and being in stillness, in selected spots in the forest. Through Julia's guidance, you will work profoundly on your own concrete questions or challenges. And you will discover answers from your own deep wisdom. 
The walking is easy for people with average fitness, and the retreat is beneficial in almost any weather. In case of heavy storm or heavy rainfall, we will postpone the retreat day to a previously agreed upon fallback option.
The retreat is preceded by a private call with Julia, the founder of Greater Good Leadership, in order to get to know each other and clarify any questions you might have.
What are your benefits of participating in this retreat? 
During the day, in an experimental way, you discover useful and wise approaches to your challenges, your leadership, your work, and life in general. You experience how to deliberately access your own wisdom, so you can make use of it with intention even after the retreat, in all sorts of situations.
You are invited to bring in your most important question(s) or challenge(s) related to the retreat's theme. You learn to connect to a larger field of knowing. And you get to the essence of what matters most in your situation. You gain more clarity and determination. And you will know what to focus on, and what your next step(s) will be.
Furthermore, you will enjoy the inspiring and restorative properties of the forest, and calm down from all the noise of your daily life.
"We cannot solve our problems with the same thinking we used when we created them."
What type of people is this for? 
– those with normal physical fitness & openness for a non-strenuous outdoor experience 
– those who would like to make use of their own deep wisdom, instead of only relying on information sourced from outside 
– previous meditative/ contemplative practice is valuable but not a requirement
On the day of the retreat, we spend around 6 hours out in nature.
The setting will be intimate and confidential: max. 6 participants.
The private call before the retreat (about 30 minutes) will be done via phone or video call. 
The retreat usually takes place in a secluded forest in the south-east of the German capital of Berlin, where the group has some privacy.
Upon request of groups / organizations Julia might also travel to meet you where you are – please reach out to speak about options!
Who is facilitating the retreat? 
Julia Juergens
Founder of Greater Good Leadership
For a time, I struggled with the most essential decisions in my work and life. And like so many of us, I was well trained to "figure things out" with my analytical mind. So I used to gather information painstakingly, reading, listening to experts, etc., in order to weight pro and contra arguments against each other and identify the "right" solution – for myself, or for those I lead or advised. Such hard work, and often with disappointing outcomes.
And then came the point that I broke free from that pattern. I learned to re-connect to my intuition, the intelligence of my heart, stopping the brain-racking, understanding the bigger picture, and what truly mattered. With that, I suddenly sensed a clear inner direction, and a strong resolve to act upon it. My analytical mind was indeed useful thereafter: to bring those wise insights into concrete action.
Today it's clear to me that if the complexity of an issue is far too great (and so often it is!), it is impossible to sort things out with our rational mind alone. As Einstein said: "The intuitive mind is a sacred gift and the rational mind is a faithful servant. We have created a society that honors the servant and has forgotten the gift."

Through my engagement with the work particularly of Alan Seale and Otto Scharmer, as well as a lot of research into our world's ancient wisdom traditions, I learned to help others to connect and listen to their intuitive mind – in order to find access to their own wisdom.

Many of my clients wrote me after working with me that they had a sensation of being released of a burden, gained a deeper understanding of their circumstances, or became more deeply aware of what was blocking them – hence, that something shifted deep inside of them, and that they were then able to achieve what they desired.

I am convinced that a better world for all living beings is possible when we get in touch with the energy of our natural knowing. It can provide real, solid and very powerful information.
More about me here.
Saturday, 29 April 2023
Adverse weather fallback option: Sunday, 30 April 2023
Missed the date?
Make sure to be informed on time about the next retreat:
Want your own retreat planned on a day convenient for you and your colleagues? 
The participation fee includes:
– private virtual pre-retreat session
– one-day leadership retreat in a beautiful forest, with Julia Juergens and max. 5 other participants, for optimal personal guidance
The participation fee per person is 369 Euros*
*Price is excluding VAT for companies, and including VAT for private payers.
Meet Julia and find out more about the retreat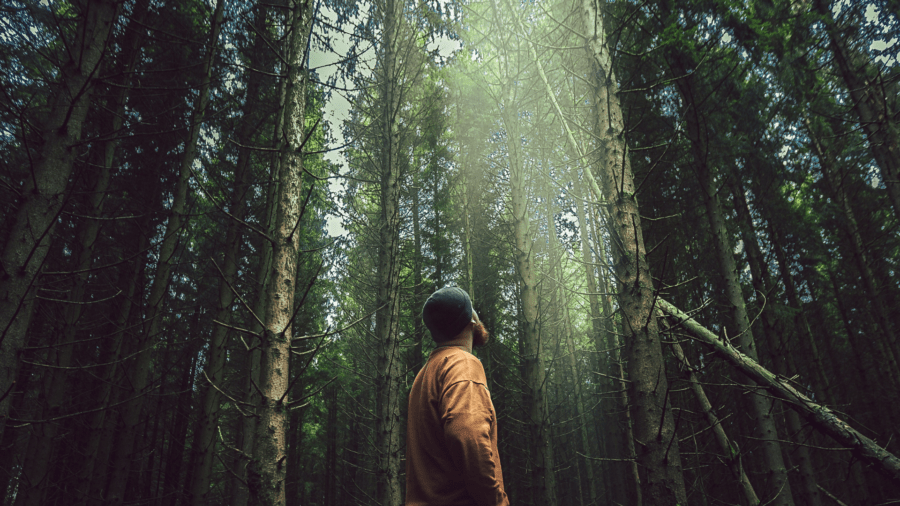 Be inspired – by your own clarity!